This is four pin tact switch with silicon top button,it's 6.2*6.2mm,it rated up with IP67 Level.the waterproof tact switch has length 6.2mmx width 6.3mm and with various height option,3.1mm,3.5mm,4.2mm,5.0mm and 5.2mm.
The waterproof silicone tact switch is a PCB mount ways and it has low profile design.the compact size and audible tactile feel Soft silicone actuator IP67 Sealed construction J-bent or gull-wing terminal design.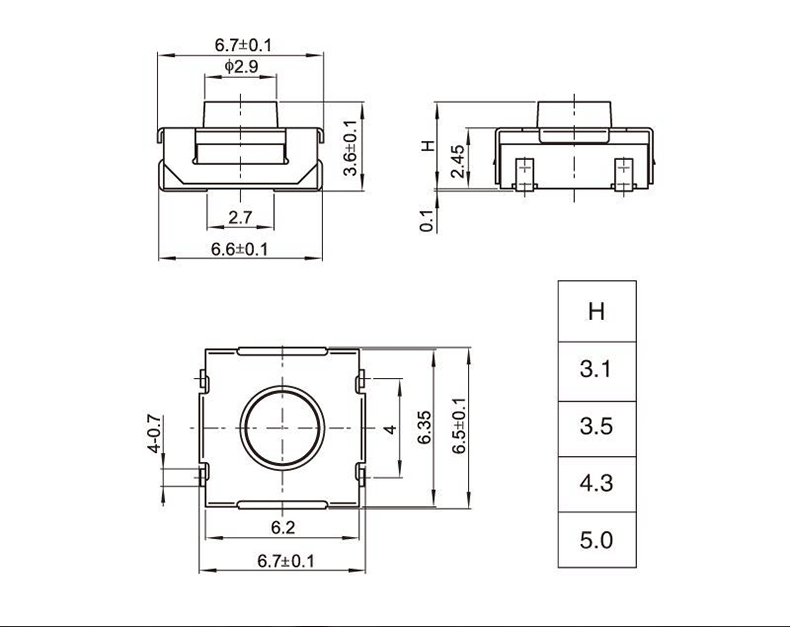 Long expectancy
Mini size ,long life,quick feedback
Sealed design to protect the dust,and it's suit for high density surface mount.
Widely used for digital products ,home appliances,auto electronics,industry equipment.
Our products includes illuminated tact switches,illuminated push button switches,led push switches,latching illuminated push button switch,rocker switches,toggle switches,we focus on offering a broad options of electronics switches,fabulous customer service and fast response.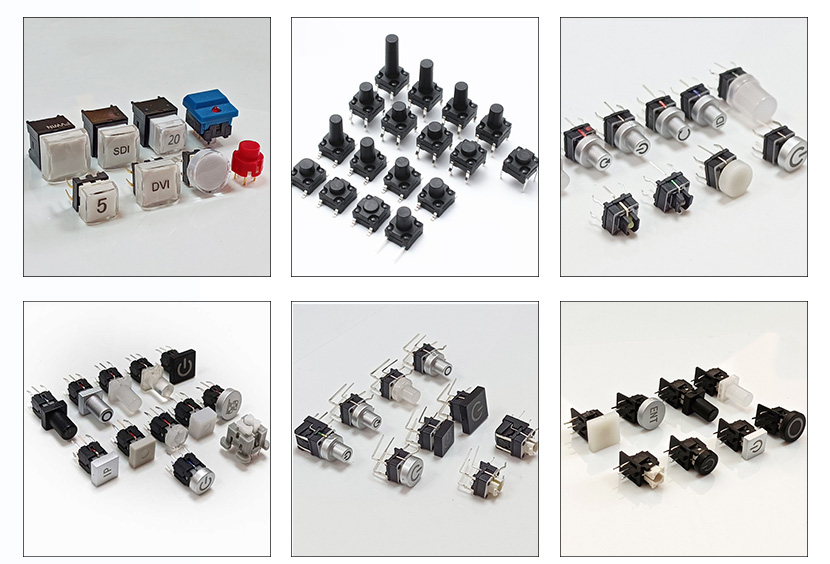 Fvwin is a world class developer and manufacturer of electronics component switches technology.With offices in the China,R&D and manufacturing facilities in the Dongguan,Fvwin offers a complete line-up of products and services for electronics switches markets.
Hot Tags: 6x6mm silicone waterproof tact switch, China, suppliers, manufacturers, factory, customized, wholesale, for sale, made in China