Waterproof tact switch is a functionality electronics switch,slightly touch it then the tact switch will connect the circuit,the inner construction depends on the metal dome to achieve the break and connect.
The waterproof tact switch can not used in the water ,just has the protect the water splash.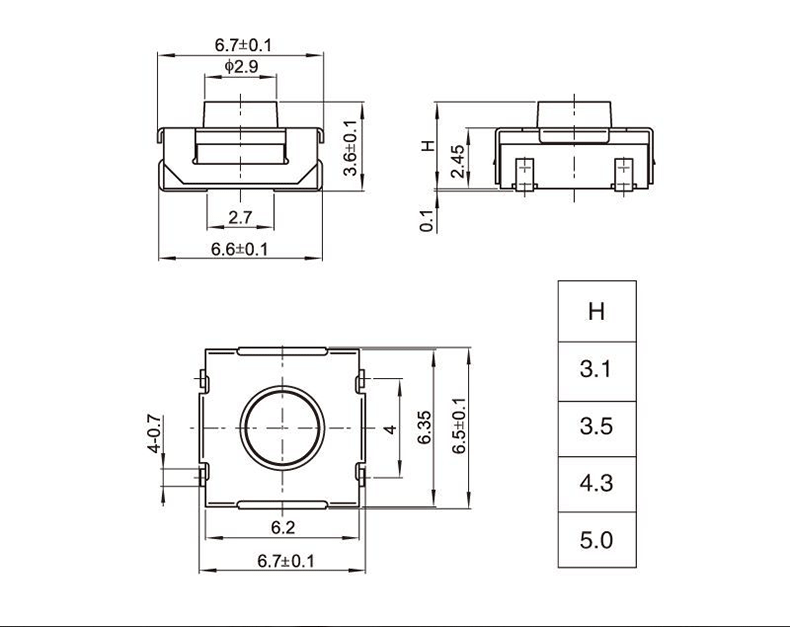 The mini size and different height options,low resistance ,various package methods,and and clear hand feeling feedback,these features makes it has widely application in home appliances.

Tact Switch Using Attention
1. Please consult us in advance when considering to clear tact switches.
2. Do not immerse soldering flux into illuminated tact switches.
3. Do not paint soldering flux on the surface of switch terminals and other parts in PCB board,it'll
4. The second welding should be done after switches return to normal temperature.
5. If you insist on choosing the surface mount type led tactile switches,please soldering it as our specification and strictly control the welding temperature.