What's Momentary and Latching Button Switches?
Momentary means you use the finger to press the top button of illuminated tact switches, and release it ,then the tact switch with led will back to original position;our Tact LED Pushbuttons are mostly classified to momentary tactile led switches,such as below Illuminated Buttons Tactile Switches picture.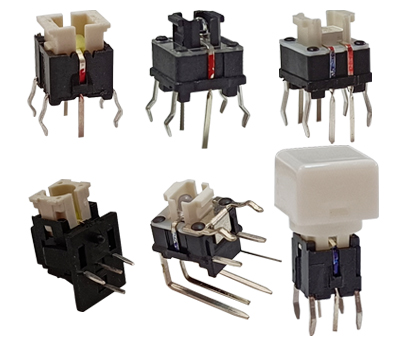 Latching is also called self locking,when you push the button down and take away your hands,the button won't bounce,the button will keep the state;when you press it again,the buttons will back to primary position.
The latches illuminated push buttons comes with our TS85,PB07 and PB58 series of lock led push button switches.