This is an 90 degree mini push button switch with three terminal,it has 5.8x5.8mm mini size,the housing side has a locating pin,that can make you stable mounting the tactile push switch on the PCB board.It provides with self locking and momentary function options,besides,these types of tactile push buttonn switch can matched with kinds of circle cap button.
The PB series push button switch has size of 5.8mm x 5.8mm, 7mm x 7mm, 8mm x 8mm, 8.5mm x 8.5mm selections

1.RATING: DC 50V 0.5A
2.CONTACT RESISTANCE: 100mΩ MAX
3.INSULATION RESISTANCE: 100MΩ MIN
4.DIELECTRIC STRENGTH: AC 250V(50~60Hz)/60S
5.TEMPERATURE RANG: -40℃~+85℃
6.OPERATING FORCE: 180±50gf
7.MECHANICAL LIFE: 30,000 cycles
8.Function:self locking/momentary

Mini size and multiple dimension options

latching and momentary type option

various cap matching

An ideal solution for security devices and multimeter measurement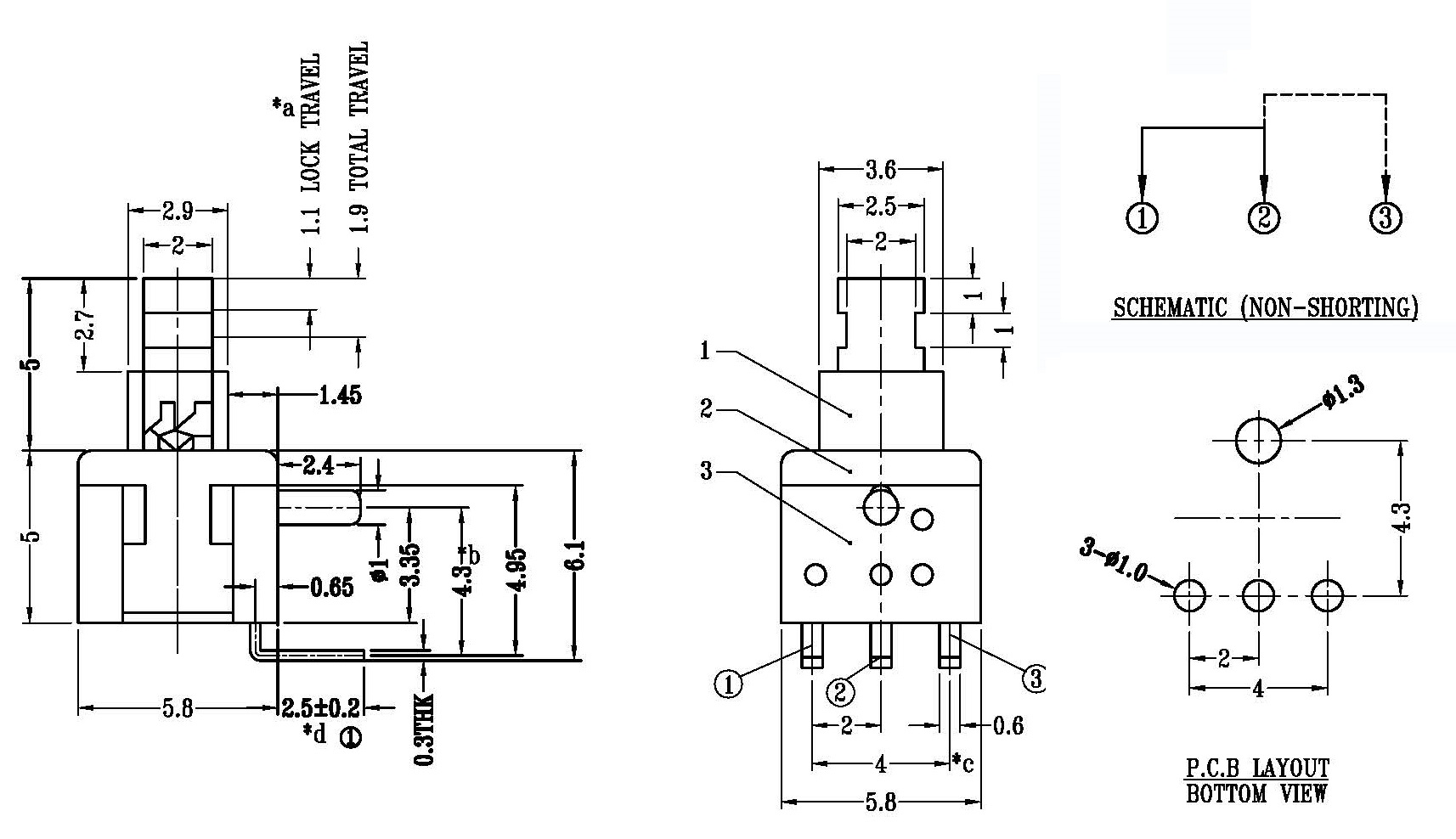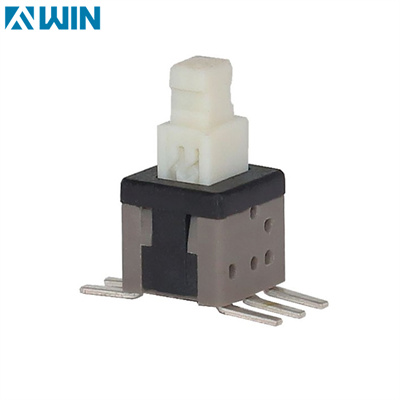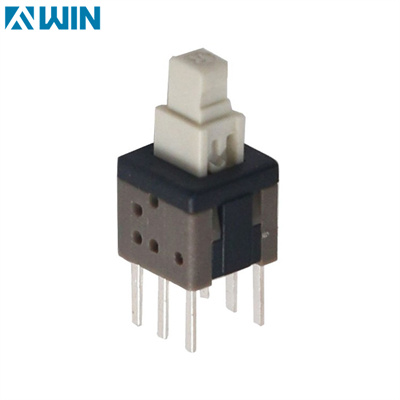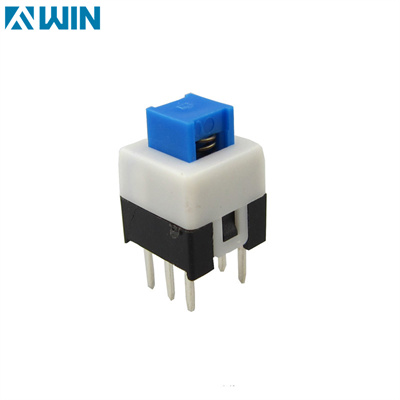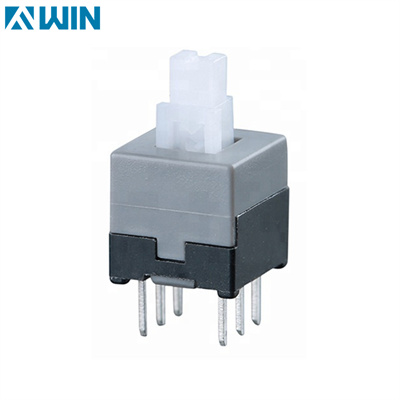 1. Tray/Carton box
2. Tape&Reel packing
3. Following to the requirements of customers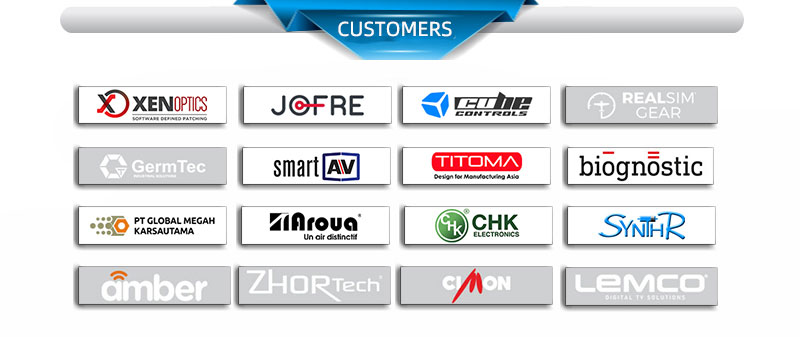 Since 1990,our goal is to deliver creative products to customers,FVWIN ELECTRONICS' products as known for being reliable by quality control and 100% inspection raw material,we are becoming the strong manufacturers of illuminated switch for 10 years,our products includes the illuminated tact switch,illuminated led push button switch,rocker switch,slide switch,micro switch and XLR connectors as well as AC socket,these products has widespread usage for pro audio-visual equipment,telecommunications,measurements and instrument industries. we make great efforts to enable customization chances to maximize your client experience with premium quality products and services.