illuminated Tact Switch Built in LED

it's a mini 7mmx7mm illuminated tact switch reset button with colorful embedded LED light, through hole Mounting Style and multiple leds options;
TS20 series illuminated tact switches comes with high bright LEDs that are able to meet customization requirements. With its reduced space usage on board; the TS20 series LED momentary tact switch is perfect for network infrastructure, automotive and medical applications.

Brand:FVWIN
Model:TS20-002AR
Momentary function,
Available with red,blue,green,white,orange,bi-color LED Colors,
Many symbol can be customized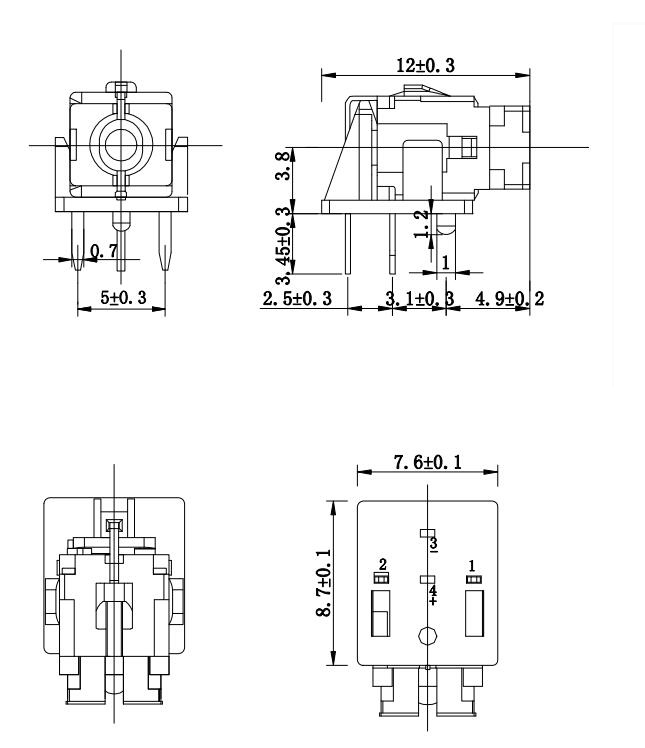 1. Bright low or high intensity illumination led options and provides with red,green,white,yellow,blue,five colors single led and we also has bi-color led indicators.
2. Caps offer an easy type of operation hand feeling
3. In built LED that save board mounting space
4. Sharp click feeling,easy to mount

Fvwin was established in 2013 and is a global leader in the design and development of engineered electronics components for premier OEM electronics switch manufactures.Fvwin's expertise and innovative design have led to a preferred supplier status among our customers
Our business field includes industrial,medical,consumer electronics,audio equipment, and security equipment design.
Fvwin has a mature customer orientated,process based quality system and program development system.