Audio Front Panel Controller illuminated buttons

Model:TS15-12W58WTX
The TS15 illuminated push button is a circle 16mm push switch with LED light,it has 6 pins and tactile hand feeling when you press it down,also,it's a momentary switch,many legends is welcomed to custom,four gold plating contacts terminals insures high reliability and long operations life of 200 thousand.

1. Emitting color:red,green,blue ,yellow,white LED,consistent color and brightness
2. Stable PCB mount Illuminated
3. Available in three different cap sizes of 12 mm, 15 mm,16mm and 17.4 mm
4. The sculptured square caps provides engraved symbol
5. Offering smooth tactile and comfortable hand feeling
6. Application for Broadcast integration,stage lighting,LED System Solutions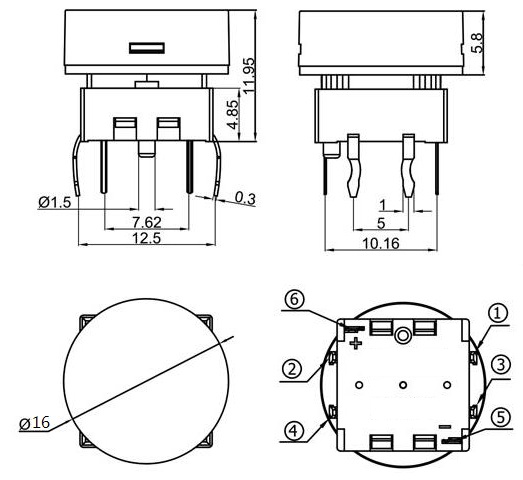 Widely used for Broadcast,sound equipment (switcher/mixer etc), amusement, measuring instrument, communication equipment, Multi-Channel & Monitor Panels,Control Processor,Module Desktop Controller ,matrix switcher etc.