Control Panel illuminated 15mm Transparent Push Button Switch

Model:TS15-10W57WTGX
The TS15-10W57WTX series illuminated push button offers several LED color options,the TS15 series has 15*15mm with 12.7mm profile.Clear caps are available and come in three dimension:12*12mm,15*16mm and 16mm.
The TS15 Series illuminated push-buttons are available with integrated single color LED illumination,the colorful led indicators provides unlimited combination for their control panel illuminated buttons.The square and translucent caps enhances that illumination is evenly diffused throughout.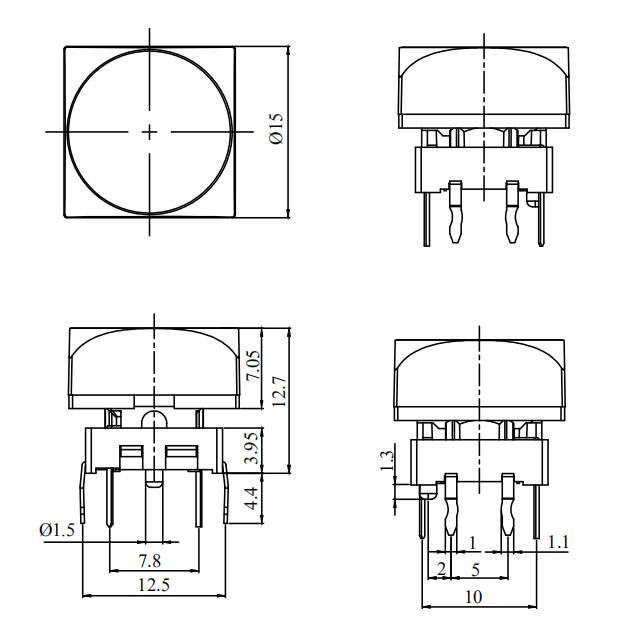 1. Single LED color super bright white, yellow, red,green,or blue LEDs with 2-pin termination,he super bright LED full color options
2. Ideal solution for variety of control panel compositions and all broadcasting panel,such as LED Video Processor,HD video switcher,LED video controller,LED video consoles,LED display controller,multi-screen Splicing Processor 
3. Available in Smooth tactile operation
4. SPST poles type

A widespread applied to elevator and lift control panel devices,mixers,synthesizers,LED video processors,broadcasting control panel,led lighting controllers.embedded vision systems.