TS15 Series illuminated Push Button
Fvwin TS15 Series illuminated Push Button Switch For Controller
Fvwin TS15 series illuminated push button switch make sure evenly illumination,featured with a built-in red,blue,green.white,yellow,bicolors LEDs options.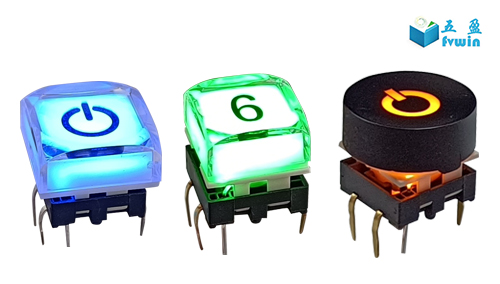 The switches's square cap has a clear cap with a white diffuser and is provided in flat,sculptured styles as well as common sizes of 12mm,15mm,to offered with legends and we also accept laser etching services.
Features:
Red /blue/green /white/yellow LEDs
Smooth and click operation
Compact design and height of 13.1mm and 12.7mm sizes choices
Falt and sculptured square caps in two common design for audio and video applications.